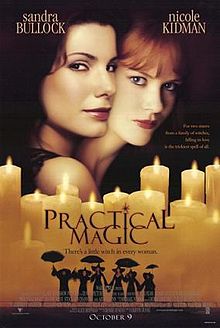 Practical Magic
Practical Magic Wiki is the follow up to the 1998 Family-Fantasy film.
Sandra Bullock and Nicole Kidman as witches who carry on a family legacy of Witchcraft and Tragedy.
This wiki is for information about the film and the characters involved. Feel free to edit with valuable information.
Latest activity
Edit
Ad blocker interference detected!
Wikia is a free-to-use site that makes money from advertising. We have a modified experience for viewers using ad blockers

Wikia is not accessible if you've made further modifications. Remove the custom ad blocker rule(s) and the page will load as expected.